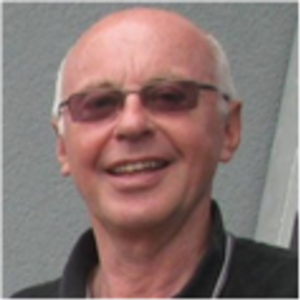 Per Nedergaard
| | |
| --- | --- |
| List | Private Ingeniører - pi |
| Alder / Age | 67 |
| Arbejdssted / Workplace | TDC A/S |
| Uddannelse / Education | Civilingeniør |
| Retning / Field | Elektronik, civilingeniør |
Hvem er jeg?
Jeg er 67 år, gift og har to voksne børn. Bosiddende i Hørning.
Uddannet civilingeniør i elektronik i 1981.
Medlem af IDA siden studie tiden.
Ansat i TDC NET/TDC/Tele Danmark siden september 1999. Arbejdssted er Sletvej 30, Tranbjerg J..
Jeg har været AC tillidsrepræsentant og medlem af samarbejdsudvalg i TDC i mere end 15 år og har i alle årene samtidig været medlem af AC Tele (akademikerne i TDC)'s bestyrelse.
Hvorfor stiller jeg op?
Jeg vil gerne gøre en indsats for at gøre IDA langt mere synlig i samfundet, end IDA er i dag.
Hvorfor skal man stemme på mig?
Fordi jeg vil hjælpe med at gøre IDA så synlig i samfundet som muligt.
Fordi jeg vil arbejde for at få IDA til at være den naturlige faglige organisation alle ingeniører, cand.it'er, cand.scient'er m.fl. melder sig ind i.
Fordi jeg vil medvirke til, at de resultater, som IDA opnår, bliver synliggjort langt kraftigere, end de bliver i dag.
Og så vil jeg naturligvis også hjælpe til med, at IDA får nogle gode faglige resultater i hus. Specielt gode resultater mht. løn og arbejdsforhold.
Who am I?
I am 67 years old, married and have two grown children. Resident in Hørning.

Graduated in electronics engineering in 1981.Member of IDA since study time.

Employed by TDC NET / TDC / Tele Danmark since September 1999. Workplace is Sletvej 30, Tranbjerg J ..

I have been an AC union representative in TDC for more than 15 years and have all these years also been a member the board of AC Tele (the academics in TDC).
Why am I a candidate?
I want to make an effort to make IDA far more visible in society than IDA is today.
Why should you vote for me?
Because I want to help make IDA as visible in society as possible.
Because I want to work to make IDA the natural professional organization of all engineers, cand.it's, cand.scient's and others. joins.
Because I want to help make the results that IDA achieves become much more visible than they are today.
And of course I also want to help IDA get some good professional results in-house. Especially good results in terms of salary and working conditions.