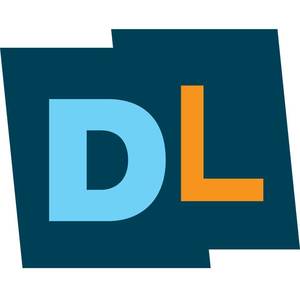 Supporters
Martin Bagge
jens Terp
Palle Lyngsie Pedersen
Party leader
Arne Lundsby Andersen
Setup type
Prioriteret / Prioritised ranking
Valgforbund
nej
External links
Budskab
VI TALER DE UNGE IDA MEDLEMMERS INTERESSER
Message
WE SAFEGUARD THE INTERESTS OF THE YOUNGER MEMBERS OF IDA
Listepræsentation
FOKUS PÅ DE BEHOV VI MØDER HOS UNGE
Dimittendlisten går til valg på at løse de konkrete problemer som unge, nyuddannede IDA medlemmer står overfor. Vi støtter generelle trends i samfundet, såsom fart på grøn omstilling, trivsel på jobbet, modvirkning af stress, moderne ledelsesstil m.fl.
I vores valgprogram koncentrerer vi os primært om de unge IDA medlemmers interesser.
FLERE UNGE I IDAS LEDELSE
Vi arbejder for, at få flere unge kandidater i IDAs ledende politiske organer. De unges synspunkter skal tilgodeses repræsentativt i overensstemmelse med de mange unge medlemmer, som IDA har og får i fremtiden.
FLERE UNGE I ATTRAKTIVE JOBS
Nyuddannede jobsøgende skal have bedre hjælp med at få det første job og der skal være bedre assistance til at finde et attraktivt job for unge IDA medlemmer. De nyuddannede er voldsomt overrepræsenteret i arbejdsløshedsstatistikker. I fremtiden vil der mangle ingeniører - derfor er det endnu vigtigere, at IDA hjælper den nye generation til attraktive jobs. 
FREMTIDENS ARBEJDSMARKED - FAIR FOR ALLE
Projektansættelser er stigende. Det skævvrider de ansattes tilhørsforhold i et A og B hold. Denne udvikling rammer specielt nyuddannede. Fremtidens arbejdsmarked bør have færre projektansættelser. Bliver man alligevel projektansat skal man som arbejdstager kompenseres for evt. ulemper.
I IDA skal fokus rettes på arbejdsvilkår og arbejdstid i lige så høj grad som løn. Der skal være en øget fleksibilitet for medlemmer med små børn, og der skal tages hensyn til de ældre. 
LIGESTILLING PÅ TVÆRS AF KØN OG ALDER
IDA skal vise vejen i kampen mod diskrimination. Der skal tages hensyn til folks kunnen og behov, således at vi indretter et arbejdsmarked med plads til alle. Yngre, ældre, kvinder og folk af anden etnisk baggrund er overrepræsenteret i arbejdsløshedsstatistikker.
MIDLERTIDIGT UDLANDSOPHOLD
IDA skal være bedre til at rådgive om arbejdsmarkedsforhold ved hjemkomst. Der skal tages direkte fat i IDA medlemmer som kommer retur fra udlandsophold. 
Presentation
FOCUS ON THE NEEDS OF YOUNG PEOPLE
The Younger List are focusing on solving the specific problems faced by young, newly graduated members of IDA. We support general societal trends, such as speeding up the green transition, well-being in the workplace, stress reduction, modern managerial style, etc.
Our list's platform is mainly focused on safeguarding the interests of the younger members of IDA.
MORE YOUNG MEMBERS IN IDA LEADERSHIP ROLES
We are working on increasing the number of young people in IDA's leading political bodies. This will give young members a strength of voice that is in accordance with the many younger members that IDA already has, and will have in the future.
MORE YOUNG PEOPLE IN ATTRACTIVE JOBS
Newly graduated job seekers need more help landing their first job and more resources should be allocated to helping young IDA members find attractive jobs. New graduates are over-represented in unemployment statistics. There will be a shortage of engineers in the future, which makes it even more important that IDA helps the new generation find attractive jobs. 
LABOUR MARKET OF THE FUTURE - FAIR FOR ALL
Project-based employment is increasing. This divides employees into an A team and B team. This development particularly affects new graduates. In the future, the labour market should have less project-based employment. If you are nevertheless a project hire, you should be compensated for any disadvantages.
IDA should focus on working conditions and working hours to the same degree as it focuses on salary. IDA members with young children need more flexibility, and consideration should be given to  older IDA members. 
GENDER AND AGE EQUALITY
IDA must pave the way in the fight against discrimination. People's ability and needs should be taken into account so we can create a labour market with room for everyone. Young and older people, women and people from ethnic minority backgrounds are all over-represented in unemployment statistics.
TEMPORARY PERIODS ABROAD
IDA needs to become better at advising about labour market conditions when people return to Denmark. IDA members returning from a period abroad should be contacted directly.