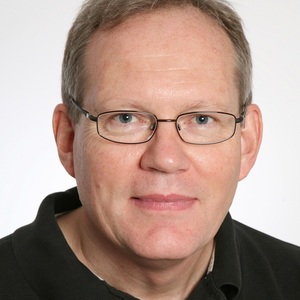 | | |
| --- | --- |
| List | Senioringeniørlisten |
| Alder / Age | 66 |
| Arbejdssted / Workplace | DSV A/S |
| Uddannelse / Education | Teknikumingeniør |
| Retning / Field | Stærkstrøm, teknikumingeniør |
Hvem er jeg?
Jeg er medlem af repræsentantskabet og har i de seneste 10 år været aktiv i IDA. Her har jeg været afdelingsformand for Roskilde Køge afdeling, regionsformand i IDA Sjælland og talsmand for Regionernes Koordineringsudvalg hvor jeg har været med til at sikre mange gode faglige og sociale arrangementer for vores medlemmer.
 
Hvorfor stiller jeg op?
Vi er en fagforening, det skal vi ikke løbe fra; men vi er meget mere end det. Jeg stiller op fordi jeg brænder for at der skal være mange faglige og sociale lokale tilbud i IDA's netværk til IDA's mange medlemmer. Som den forening vi er har vi netop den kompetence og indsigt der kan bruges til at rådgive vort samfund indenfor de tekniske discipliner som vi dækker med vores mange medlemmer. Det kan være etik, klima, miljø og bæredygtighed.
Hvorfor skal man stemme på mig?
Ved at stemme på mig sikrer du dig selv, at vi fortsat i IDA står for høj faglig og socialt nærvær og netværk i IDA. IDA skal servicere og følge vores medlemmer hele vejen i deres karriere og hele livet.
Who am I?
I am a member of the Board of Representatives and have been active in IDA for the past 10 years. Here I have been department chairman of Roskilde Køge department, regional chairman of IDA Zealand and spokesman for the Regions Coordination Committee where I have helped to ensure many good professional and social events for our members.
Why am I a candidate?
We are a union, we should not run from that; but we are much more than that. I am running because I am passionate about having many professional and social local offerings in IDA's network for IDA's many members. As the association we are, we have just the competence and insight that can be used to advise our community within the technical disciplines that we cover with our many members. It can be ethics, climate, environment and sustainability.
Why should you vote for me?
By voting for me, you assure yourself that we in IDA continue to stand for high professional and social presence and network in IDA. IDA must service and follow our members throughout their careers and throughout life.