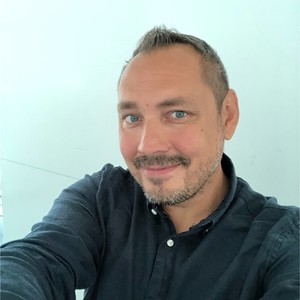 Thomas Primdahl Hoffmann
| | |
| --- | --- |
| List | Private Ingeniører - pi |
| Alder / Age | 43 |
| Arbejdssted / Workplace | Demant A/S |
| Uddannelse / Education | Diplomingeniør |
| Retning / Field | Elektronik, ing.prof.bach. |
Hvem er jeg?
Først og fremmest er jeg far til 3 børn. Derudover, arbejder jeg i medicinalindustrien som regulatorisk compliance manager og har gjort det i 3 år. Min baggrund er fra svagstrøm og jeg har yderligere 15 års erfaring med sikkerhedstest og produkt evalueringer for medicinsk/laboratorieudstyr/forbrugerelektronik mm. Min fritid bruger jeg på naturoplevelser, HI-FI og renovering af mit hus samt mine børn.
Hvorfor stiller jeg op?
Jeg vil gerne være med til at sikre de private ansatte i IDA og sørge for der er fokus på privat ansatte og deres behov som en fagforening kan dække. 
Hvorfor skal man stemme på mig?
Jeg tænker ud af boksen og er løsningsorienteret og får tingene gjort. Jeg arbejder godt med alle mennesker og er god til opnå kompromier og løsninger hvor alle bliver tilfredse med resulatet og har erfaring fra bestyrelsen i IDA privat, hvor jeg for den del år siden har siddet med og været formand i en kort periode.
Who am I?
First of all, I am the father of 3 children. In addition, I work in the pharmaceutical industry as a regulatory compliance manager and have been doing so for 3 years. My educational background B.sc.EE and computer science and I have another 15 years of experience with safety tests and product evaluations for medical / laboratory equipment / consumer electronics etc. I spend my free time on nature experiences, HI-FI and renovating my house as well as my children.

Why am I a candidate?
I want to help secure the private employees in IDA and make sure there is a focus on private employees and their needs that a union can cover.
Why should you vote for me?
I think out of the box and am solution oriented and get things done. I work well with all people and am good at achieving compromises and solutions where everyone is satisfied with the result and have experience from the board of IDA privately, where some years ago I have sat with and been chairman for a short period.