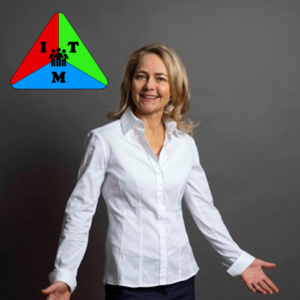 Elize Dimare
Hvem er jeg?
Jeg er ledelsesrådgiver, iværksætter og erfaren leder fra industrien. De sidste 5 år har jeg drevet egen virksomhed, hvor jeg rådgiver både små og store virksomheder om ledelse, og hvordan ledelse kan være med til at skabe trivsel, innovation og bedre bundlinje. 
Jeg er civilingeniør fra DTU, og har lavet Ph.D. samme sted. 
Hvorfor stiller jeg op?
Innovation, trivsel og moderne ledelse har aldrig været vigtigere. Og det er altafgørende, at IDA er med til at sætte scenen indenfor disse vigtige emner. Rigtig mange ingeniører ender i ledelsesroller, enten som personaleledere, direktører, projektleder eller fagspecialister. Det skal vi også afspejle i vores mærkesager.
Se min valgvideo
:
https://youtu.be/ucE__qPoJrc
Hvorfor skal man stemme på mig?
Jeg kæmper for det, jeg tror på, og er ikke bange for at sige min mening. Bedre ledelse giver automatisk bedre trivsel og skaber større mulighed for innovation. Jeg vil gerne være med til at arbejde for, at netop disse emner og deres sammenhæng hele tiden er på agendaen i IDA.
Who am I?
I am a business advisor, entrepreneur and experienced leader from industrial companies. The past five years I have been in charge of my own co-owned company where I advice small and larger companies on how to create innovation, well being and better leadership.
Why am I a candidate?
Innovation, well being and modern leadership has never been more important than now. And it is crucial to me that IDA is part of those who set the stage within these fields. A high number of engineers end in leadership roles, either as personel responsible, directors, project managers or specialists. This must be reflected in our core matters.
Why should you vote for me?
I fight for what I believe in, and I am not afraid to speak up.
Better leadership automatically gives better work climate and creates better options for innovation. I want to contribute to making sure that these subjects and their correlation are always on the agenda at IDA.